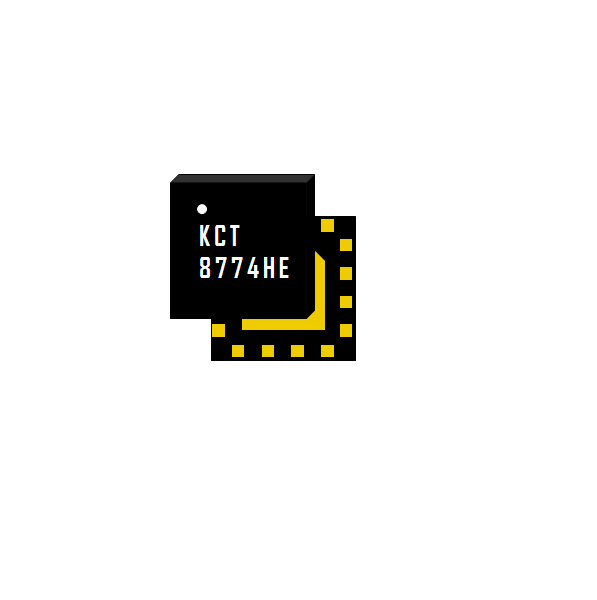 KCT8774HE
Wi-Fi 6E 3.3V 802.11ax RF Front-end Module
Introduction
KCT8774HE is a highly integrated RF Front-End Integrated Circuit incorporates key RF functionality needed for IEEE 802.11a/n/ac/ax WLAN systems operating in the 5.925 -7.125GHz range. KCT8774HE integrates a high-linearity power amplifier (PA), a low noise amplifier (LNA) with bypass, the associated matching network, LO rejection, and harmonic filters all in one device.
KCT8774HE operates at 3.3V and it has simple and low-voltage control logic, and requires simplified external components. A power detector is also integrated for accurate monitoring of output power from the PA.
KCT8774HE is assembled in a compact, low-profile 2.5x2.5x0.55mm 16-lead QFN package. KCT8774HE is the ideal RF front-end solution for implementing WIFI 6E high-power WLAN systems supporting multiple standards including 802.11a/n/ac/ax.